Workshops / Cooperative Visits
1. Visit to UN City - a Star in Copenhagen's Harbour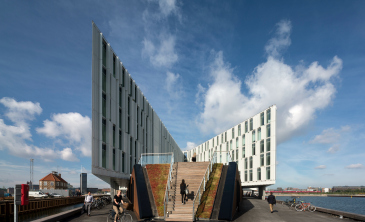 UN City has become one of Copenhagen's most noticeable landmarks. In early 2013, the United Nations moved into the first stage of its new headquarters - built especially for the UN's organisations in Denmark.
UN City comprises two campuses. Campus 1 on Marmormolen houses 11 UN organizations with 1,500 staff members representing more than 100 nationalities. Campus 2, located in the container port in the Northern Harbor, constitutes UNICEF's state-of-the-art high bay warehouse. With a total storage capacity of 36,000 pallets, it is the largest humanitarian warehouse in the world.
We will be visiting UN City Campus 1 which is one of the most sustainable buildings of its kind in Scandinavia. It has received a Platinum LEED certificate and the European Commission's Green Building Award for New Buildings. The building has been designed to use at least 55 percent less energy than a similar-sized office building and thus contributes to the UN's mission of making operations more energy efficient.
The 11 UN agencies resident in UN City vary in size and mandate. They do, however, share a common agenda: to achieve the 17 Sustainable Development Goals by 2030. On 1 January 2016, the 17 Sustainable Development Goals officially came into force. Over the next fifteen years, with these new Goals that universally apply to all, countries will mobilize efforts to end all forms of poverty, fight inequalities and tackle climate change, while ensuring that no one is left behind. On our visit to UN City, we will learn about how the UN agencies work to achieve the 17 Sustainable Development Goals for 2030, and how the Goals guide their policies and funding.
PLEASE NOTE: In order to access the UN building, you will need to go through a security check similar to that at an airport. Therefore, all guests must bring picture ID (passport or driver's license) and leave dangerous goods at home. You are allowed to bring water bottles.
2. Coop Denmark's Headquarters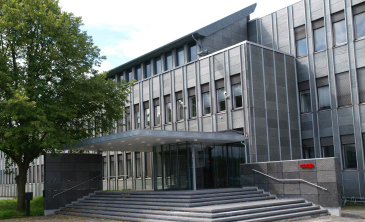 Coop Danmark A/S is Denmark's leading consumer goods retailer. Coop Danmark and subsidiaries have an annual turnover of approximately DKK 50 billion, and in total more than 36,000 employees. Coop Denmark is owned by its 1.6 million members. Members can participate in decision making, both at the level of the local retail store and nationally in electing the board of directors at the national council.
On our visit to Coop Danmark's headquarters, we will hear about their strategy for responsibility. Coop Danmark contributes to the implementation and realisation of the SDG's through its responsible business conduct, its commitment to international standards for responsible management and how its business is tuned to support the SDG's. Their annual report on corporate social responsibility describes the four main pillars in their strategy for responsibility:
Better goods
A strong consumer voice
A balanced ecological footprint
A responsible workplace
We will also be introduced to Coop Danmark's work on implementing unmanned shops. They are currently testing this initiative in a number of shops, where the consumers have access to their local supermarket 24 hours a day and scan and buy the goods via their mobile phone. 
3. Kopenhagen Fur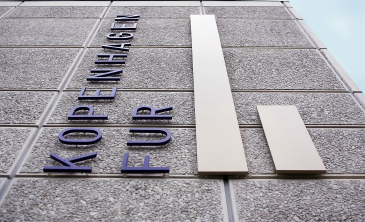 Kopenhagen Fur is the world's largest fur auction house owned by the Danish mink breeders. Kopenhagen Fur is the association's sales organisation, selling fur skins from members as well as other suppliers. The Danish fur breeders own Kopenhagen Fur and make up the board of directors thereby having a decisive influence on the activities of the company.
The company is a cooperative society, adhering to the principle of "one man - one vote". All fur breeders thereby have equal influence, independent of turnover and size of business.
Fur is treasured for its intrinsic ability to provide warmth. Fur is also one of the most tactile materials, surprising designers and consumers alike with its versatility. Having been in business for over 80 years, Kopenhagen Fur is steeped in tradition but with an ongoing aim for innovation.
As a leading provider of fur skins, Kopenhagen Fur strives to be the best in all aspects of its business. Balanced by a serious stance on Corporate Social Responsibility, Kopenhagen Fur supports a variety of social projects in the Third World, as well as numerous initiatives related to our associates, suppliers and customers. We are also strong advocates of animal welfare and go to great lengths to ensure the health and wellbeing of animals.